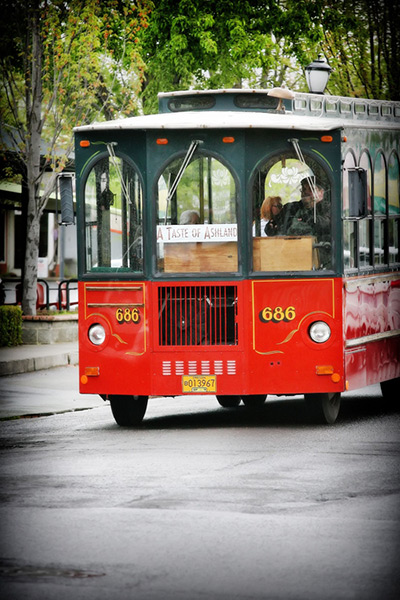 TASTE AND RIDE
The AllAboard Trolley will be available for Tasters to ride from gallery to gallery throughout the event.
Uber and Lyft are also now available in Ashland.
WHILE YOU'RE IN ASHLAND
Ashland is conveniently located in Southern Oregon on Interstate 5 midway between San Francisco and Portland.  The Valley is served by Rogue Valley International Airport. United Airlines and Horizon Airlines are the major carriers.  Rental Cars and Shuttle Service is readily available.  RVTD serves the greater Rogue Valley and local taxi services are available.  Ashland is easy to find and get around in and once you have your room you can walk to anywhere in town.
Click here for directions to Ashland.