Join us April 25th-April 26th for the annual    Taste of Ashland 2020!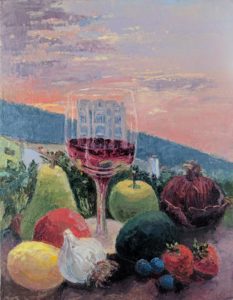 Saturday & Sunday,
April 25th & 26th
12pm – 4pm
---
A Taste of Ashland is the premier event for support of the Ashland Gallery Association's.
Foodies, wine connoisseurs and art lovers from allover flock to picturesque Ashland, Oregon and partake in a remarkable weekend of art, food and fun. With over a dozen local art galleries,  some of the best local restaurants and the region's award winning wine this is a weekend you do not want to miss! A complete list of our 2020 pairings will be coming soon!
Despite demand, tickets are limited and available for pre-sale online.
Most of the galleries are within walking distance. Complimentary shuttle services are provided by AllAboard Trolley to offer rides to all galleries.
For more information about A Taste of Ashland, please email tasteofashland@gmail.com.
Tickets for A Taste of Ashland are:
Please support our generous sponsors.